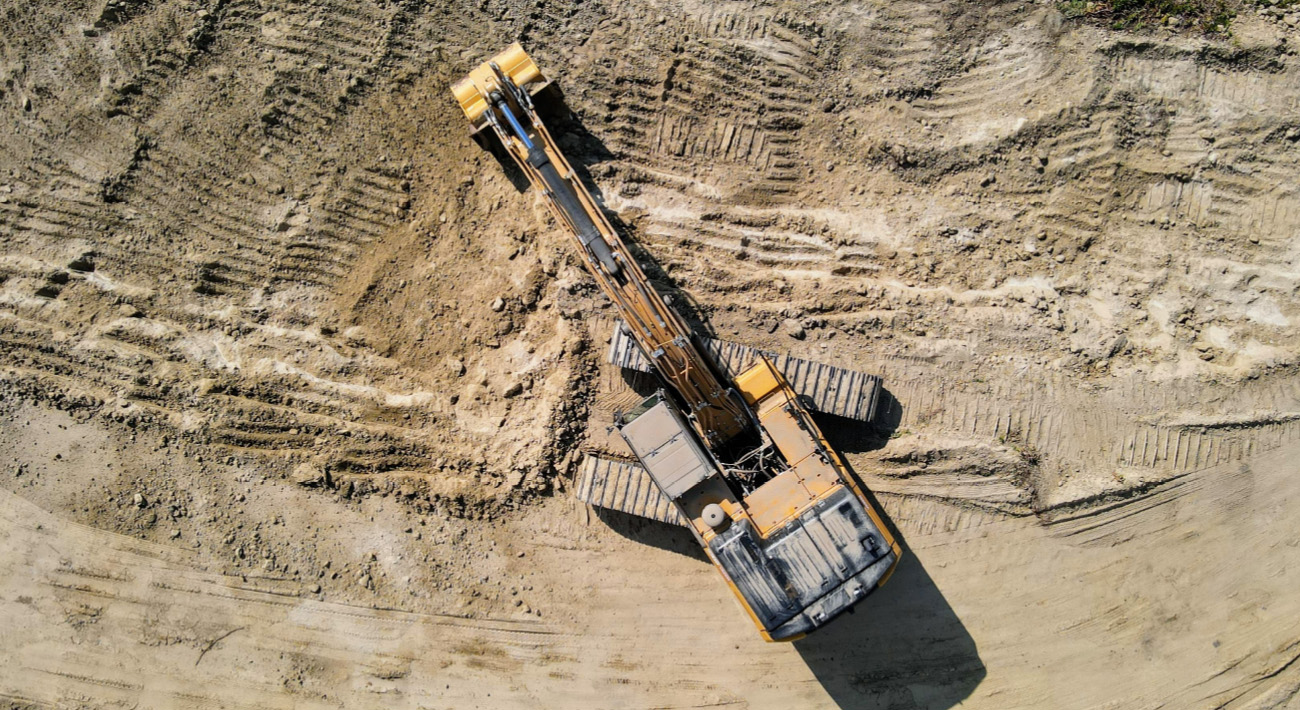 Cutting Edge Supply is an independent, family-owned business specializing in heavy equipment wear parts, wear enhancements and repair.
We serve many of today's most integral industries including mining, construction, material processing, agriculture, and waste and recycling as the go-to source for ground engaging tools, crushing wear parts, screening media, abrasion resistant and high strength steels for custom fabrication, hard chrome plating, custom and remanufactured pins, hydraulic cylinder repair, and a wide-range of welding services including bucket repairs, liner installations and much more.
A History You Can Count On
Cutting Edge Supply has more than 70 years of experience in the heavy equipment parts industry.
Founded in Southgate, California in 1950, the company started out providing plow blades and cutting edges to the rapidly developing area of Southern California.
From its humble beginnings, Cutting Edge Supply has expanded over the years to a company with hundreds of dedicated employees, serving our customers from six locations across three states (Arizona, California and Nevada).
We operate our business with integrity and believe in doingthe right thing.
We will not compromise the safety of our valued employees, nor cut any corners when it comes to the quality of our products or repair services.
Relationships are paramount to our company's ongoing success, and we are fortunate to have formed strong and lasting relationships with our vendors, suppliers and customers.
We represent only best in class vendors and stock premium wear part products so that we can continue to earn the business of our valued customers.
Cutting Edge Supply strives to consistently deliver superior customer service across the board.
Our experienced and knowledgeable outside sales representatives are all MSHA certified, frequently make site visits and can evaluate your heavy equipment to help identify wear and tear issues before they put you out of commission.
We also have an innovative drafting and engineering team that thrives on the challenge of devising custom-tailored solutions that can help save your business time and money.
Our welding and hydraulic repair technicians and seasoned machinists deliver top-notch workmanship, and we fully QC all products to ensure we meet and exceed the needs of our customers.
Black Diamond Blade Co. Founded by Ollie Cook and Ralph Beals.
Black Diamond Blade Co. developed a DBA called Cutting Edge Supply Co. to distribute their blades. Cutting Edge Supply Co. began selling H&L Fabricated teeth and later forged teeth & adapters.
Cutting Edge Supply Co. began selling H&L Fabricated teeth and later forged teeth & adapters.
The company moved from South Gate, CA to Downey, CA where it remained for the next 28 years.
Ollie Cook Patented a new designed plow bolt hole.
Hensley Industries product line was added.
Brenner family purchased Black Diamond Blade Co. from Ollie Cook's daughter, Carol.
Tungsten carbide embedding was added as a value-added option for prolonged wear life.
Pacal became Cutting Edge Supply's primary blade manufacturer.
Black Cat Wear products were added to our line.
Business moved from Downey, CA to its present corporate headquarters site in Colton, CA
Acquisition of Ault's Industrial Supply 
Black Diamond Machine & Repair began.
Acquisition of Wescott Equipment & Supply and a new facility was added in Sacramento, CA.
SSAB steel mill (brand name of Hardox & Strenx) became Cutting Edge Supply's go-to source for steel.
Acquisition of San Diego Tooth Co., based in San Diego, CA.
Esco G.E.T products were added to our line.
Industrial Parts Depot's GET (Ground Engaging Tools) division was acquired with three locations in California, Arizona and Nevada.
Esco Crusher parts were added to our line.
Acquisition of tractor parts equipment and a new facility added in Phoenix, AZ.
Acquisition of IGT, (Independent Ground Tools) based in Perris, CA. 

Acquisition of Interstate Supply in Las Vegas, NV.
Acquisition of Chrome Craft Remanufacturing.
Cutting Edge Supply officially designated by SSAB as a Certified Hardox Wearparts Expert Shop.
Metso Bend and Band Shop installed in Colton & Screen media products were added to our product line.
Spokane Industries products were added to our line.
70th Anniversary of Cutting Edge Supply
Weir products were added to our line.
Acquisition of Intermountain Supply, based in Reno/Sparks, NV.
brands

Proud to Partner with Industry Leading Brands